Design an Underground Hotel Teacher Training
Class Of Your Own

Training/CPD

Study time: 4 hours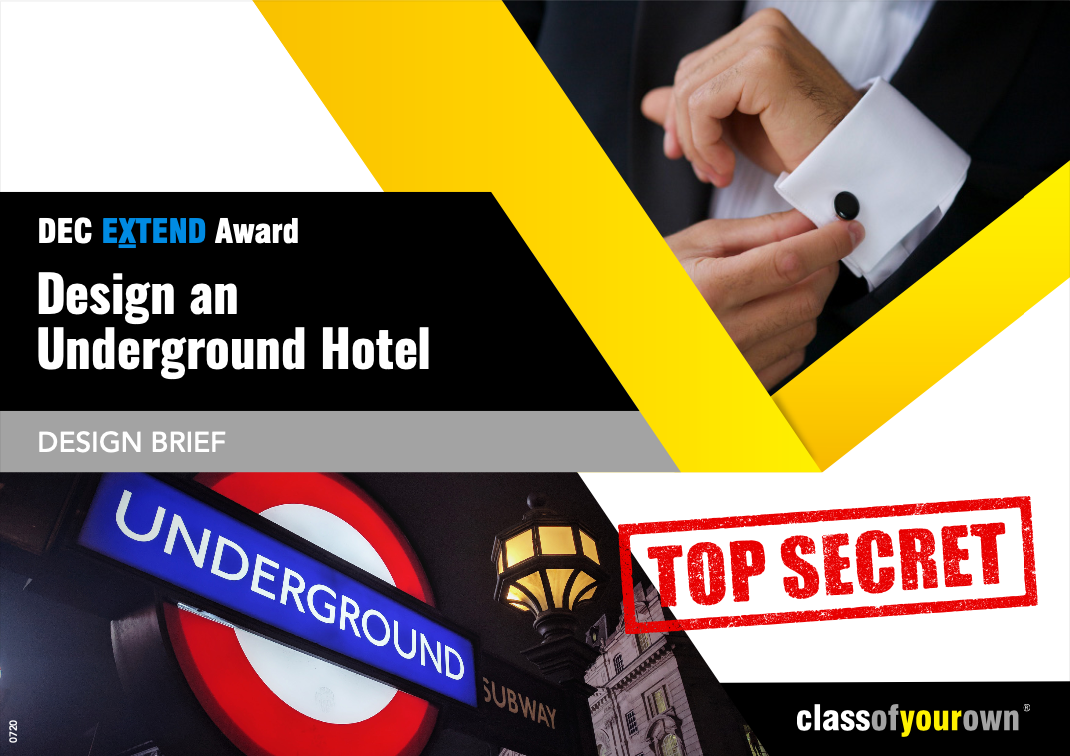 Course overview
How would you design a hotel to meet the needs of a growing cultural and business district? How would you ensure your building meets the highest standards of sustainability and inclusivity? More than that, in this DEC Extend Award you are challenged to design a hotel that would meet the standards of a celebrity client - James Bond!

In this DEC Award, students are challenged to design sections of a hotel that are both above and below ground. It is a fun, real-world learning project that gets students thinking like architecture, engineering and construction professionals.

This teacher training programme will take you through what you need to know to be able to deliver the course in your school.
Video time: <1 hour

Exams: small quizzes
Design Brief

Scheme for Learning

Videos for each unit

Test your knowledge

Student report template
Nurture Young Talent
There is a dire skills shortage of young talent entering the built environment sector. Delivering DEC Awards, you can be part of a movement that will create a sustainable future for all.
STEM in Action
DEC Awards focus on processes and skills fundamental to the architecture, engineering and construction community. This is STEM in action.