Design a Home for Everyone (Self-eSTEAM)
Experience the world of architecture, engineering and construction!
Class Of Your Own

Connect

20 hours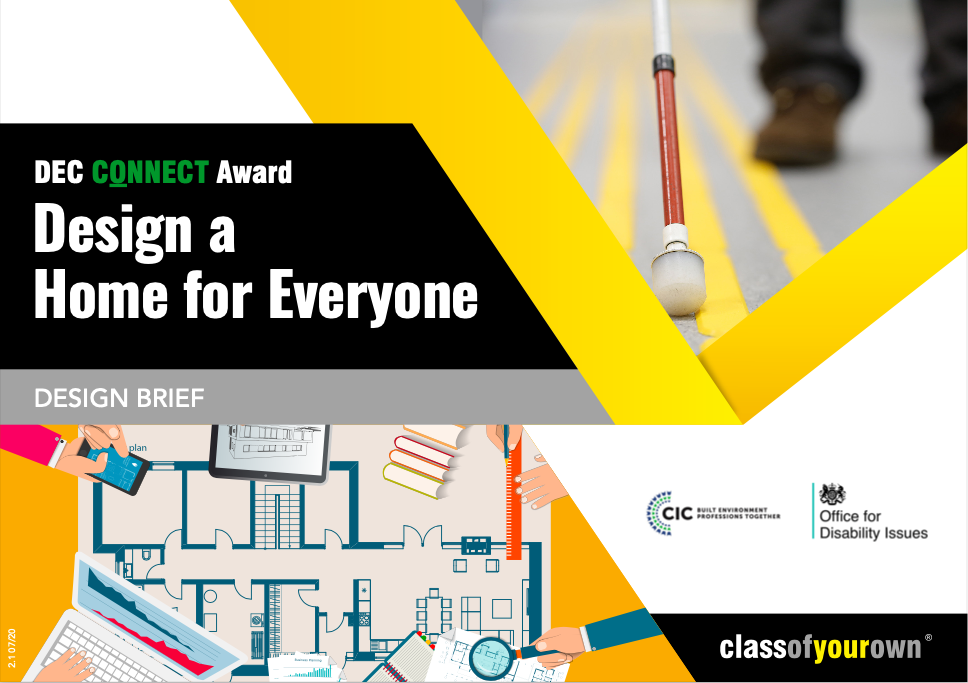 Course overview
Have you ever wondered what it would be like to work as an architect or engineer? Have you ever looked at the homes and buildings around you and thought, I could do better than that?
This
authentic learning
course will help you understand the world of the built environment from the comfort of your computer or phone. You will design a home that is environmentally friendly and capable of housing everyone, no matter their background or unique circumstances.
Ready for a unique challenge?
You can access the introductory module below for free. To continue studying, you will need to purchase the course.
Design Brief

Report Template

5 Modules

Guidance

Best Resources
How it works
Upon purchase, the course is designed to take you through several steps to help bring your ideas to life. Watch the videos, take the quizzes and get designing!
Personal brand
On completing your project, you will have demonstrated your abilities, and your Fusion Skills. They will look great on your CV, and support applications to further positions, like apprenticeships, University and jobs.
Meet the TEAM
Class Of Your Own
COYO
was established in 2009 with the mission of educating the future of construction. Over the years, our industry partners have enabled and adopted hundreds of schools to deliver built environment curriculum. Find out more about us and how you can help create more sustainable futures for our young people.